This shop has been compensated by Collective Bias, Inc. and its advertiser. All opinions are mine alone. #PeriodConfidence #TryTheDivaCup #CollectiveBias
Oh that dreaded time of the month. It's truly a curse and a blessing at the same time. It comes with crazy emotions, uncontrollable cravings, and the resting b*tch face.
Yeah, periods are just not fun. But over the years I have found that these 5 things have helped that time of the month be less sucky. These are things that have helped my body feel better, save money, and even relieve pain.
5 Ways to Make Your Period Suck Less
NO. 1: DRINK PLENTY OF WATER
Leak week can leave you feeling bloated and puffy like Jigglypuff and drinking more liquid is the last thing on your mind. But staying hydrated can actually relieve that bloat you are feeling and help eliminate water build up in your body.
Also, if you're feeling more tired than usual (which is completely normal during this time) it could be due to dehydration. So keep a water bottle on you at all times and try to stay away from caffeine. Caffeine tends to dehydrate your body which leaves you feeling bloated.
NO. 2: WORKOUT AND BE ACTIVE
Working out on a normal day makes you feel amazing but working out during that time of month can make you feel even more amazing. Breaking a sweat will help you get rid of bloat, releases endorphins, and can act as a natural pain reliever. Wear something cute during your workouts too to give you an extra boost of self-confidence.
I'm not saying you have to go out and do some crazy hard workout, but just doing a yoga class, brisk walk or hike can help alleviate a lot of symptoms. This really helps me with my irritability and from lashing out at everyone around me.
NO. 3: REUSABLE FEMCARE PRODUCT
I'm a big fan of reusable femcare products. Not only are the easy to use but they save so much money throughout the year! The DivaCup is on of my favorites!
I remember the first time seeing The DivaCup and thinking to myself, "that would be too hard to use." But 9 months ago I purchased my very first DivaCup and since then I've never gone back to traditional femcare products.
The reason for my switch was driven by my urge to try something that was reusable to save money. The average money spent on feminine care a year is $150 and the DivaCup is only $39.99. With traditional femcare products I spent a ton of money each month, ruined countless underwear, had to continuously change products, and felt pretty icky. Can anyone relate?
Well since my switch 9 months ago, I can go almost all day without emptying my DivaCup out, no leaks or ruined undies, and I have that "non-ick" feeling which makes me feel pretty awesome. Doesn't this all sound amazing? Well it is! Hover over the image below to shop The DivaCup at CVS!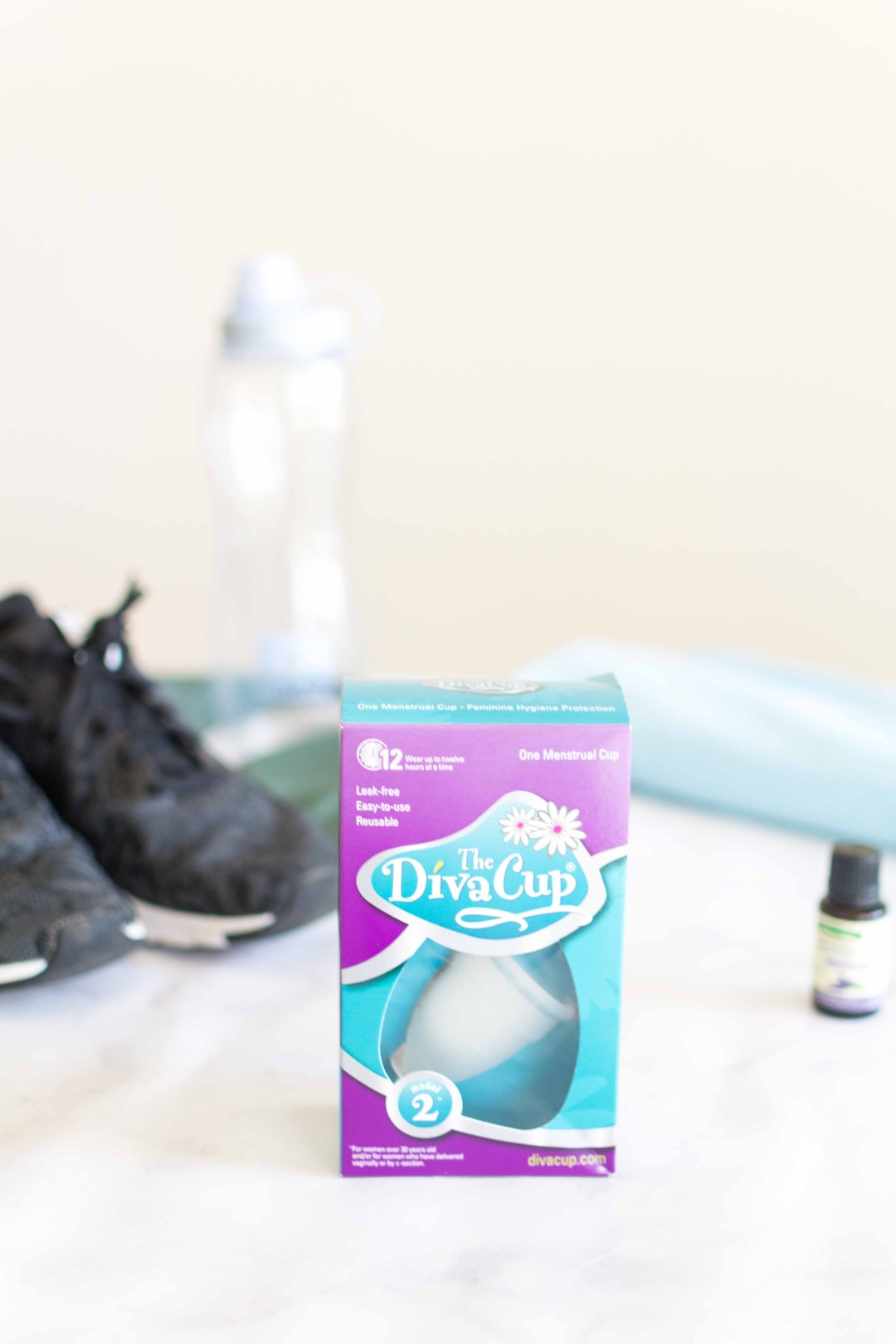 Find DivaCup in a store near you here.
Some more amazing benefits to using The DivaCup:
*12 hour leak-free protection
*Easy insertion and removal.
*Collects menstrual flow instead of absorb, which prevents disruption of vaginal environment and pH.
You can find DivaCup Model 2 at CVS in the Feminine Care isle. **Before purchasing I highly encourage you to read this helpful user guide.
Facebook | Pinterest | Instagram | YouTube
NO. 4: CUDDLE UP WITH HEATING PADS
Yay for heating pads! This was one of the first things I started using when I got my period. My Grandma said it would help with cramp and well you know Grandma knows best.
Since then, anytime I get cramps (which is not that often thank God) I'll bust out the heating pad and place it on my stomach or my lower back. You can do this before bed or mid day while you read a book or study. It's a great alternative to popping pills.
NO. 5: RELAX AND CATCH SOME ZZZ'S
You need your rest. Don't do anything crazy doing leak week. Not only are you already going to feel tired, but staying out late or binge watching Netflix till the wee hours of the night will make you feel like a zombie. Create an evening routine and stick to it during your period. You want to get at least 8 hours of sleep so you feel energized in the morning.
I hate not getting enough sleep so you can see why getting sleep on my period is helpful. I don't want to be a total b*tch in the a.m. to anyone who steps in my way. Save yourself from the irritation and emotional rollercoaster and catch some zzz's. I love relaxing with a lavender candle or roll-on before bed.
Well it was nice chatting with you about Aunt Flow. I hope you found these tips helpful. Don't forget to share your own tips in the comments below. I would love to hear what helps you make that time of the month less sucky.